Regular price
$ 57.99 USD
Regular price
Sale price
$ 57.99 USD
Unit price
per
Sale
Sold out
Lab tested
By 3rd parties for purity & potency
LOW IN CALORIES, HIGH IN PROTEIN
Pure Whey is a premium protein powder designed to help you consume more protein with fewer calories. Our whey is by far the best-tasting protein on the market, and it mixes with ease. Pure Whey protein provides the highest biological value of any protein source available, which is what makes it ideal for building lean muscle mass.
To help with protein absorption, our formula also contains both papain and protease. Active individuals and athletes are focused on maximizing protein synthesis, which is why this formula also includes whey isolate and BCAA's.
This unique formula is designed for accelerated absorption, flooding your muscles with the key nutrients they need to grow.
One scoop is all it takes for you to feel the difference and experience what you've been missing in your diet. Or as one of our customers described it, "hands down the tastiest protein I've ever tried".
Order a tub of Pure Whey if you like... 
✅  Premium-sourced protein made from BOTH whey concentrate and whey isolate
✅  A nutritionally optimized protein powder (130 calories, 25g protein, 2g sugar)
✅  The perfect training partner. Pure Whey was formulated to be the most effective post-workout
✅  A delicious tasting protein powder that mixes instantly
With any of our supplements, you aren't just getting an amazing formula. We perfected everything from mixability to taste. This means no leftover chunks at the bottom, and mouth-watering flavors that will have you smacking the bottom of your shaker to get every last drop.
View full details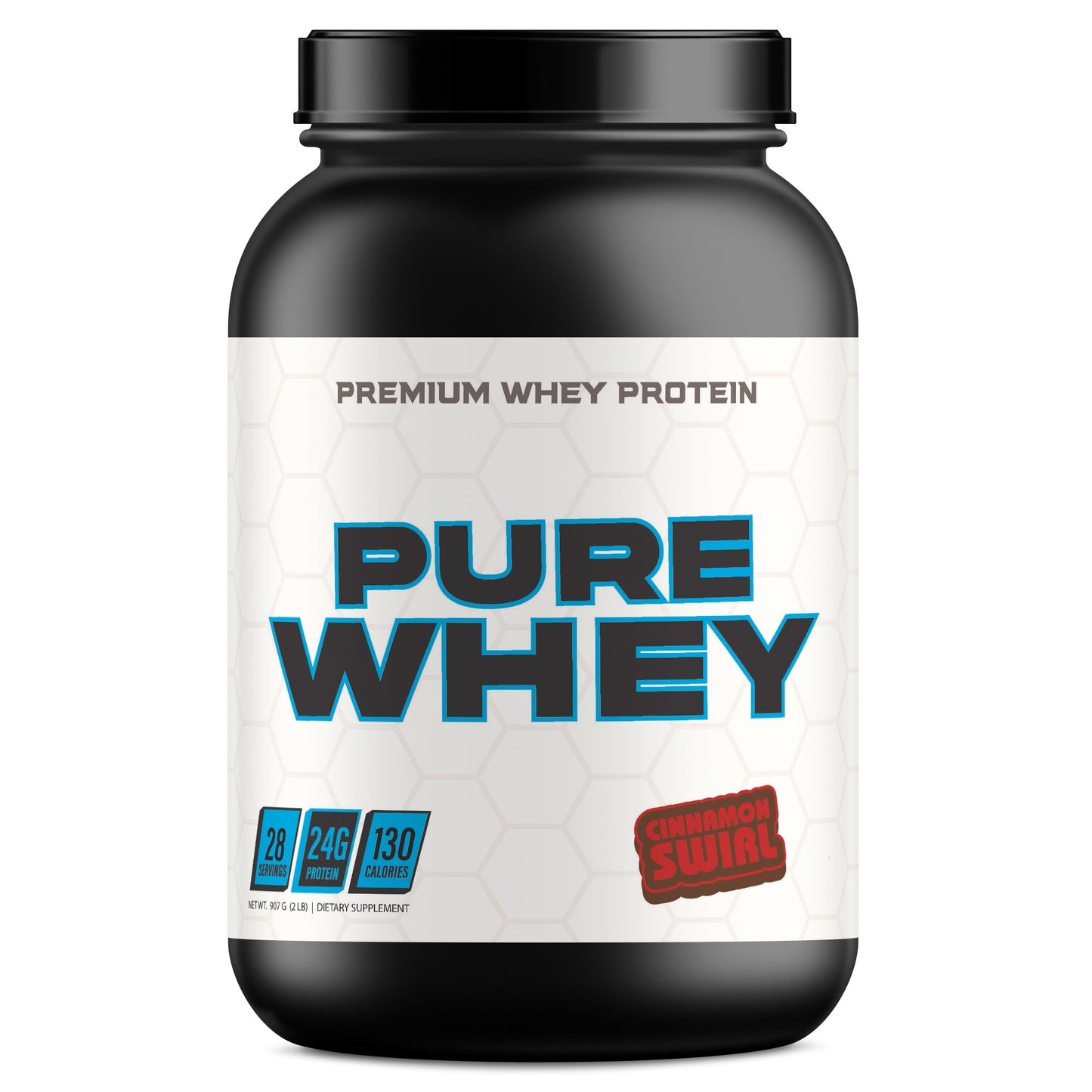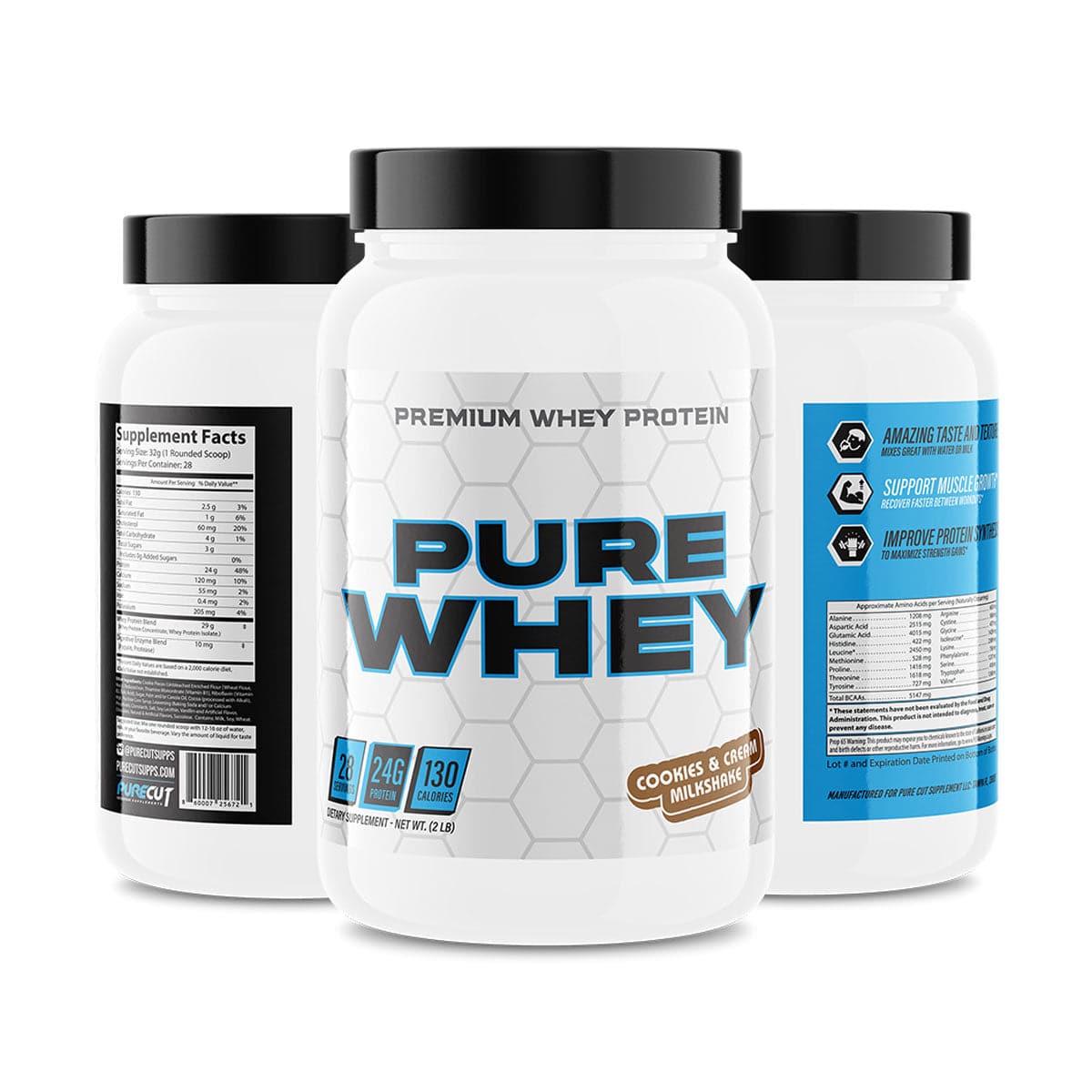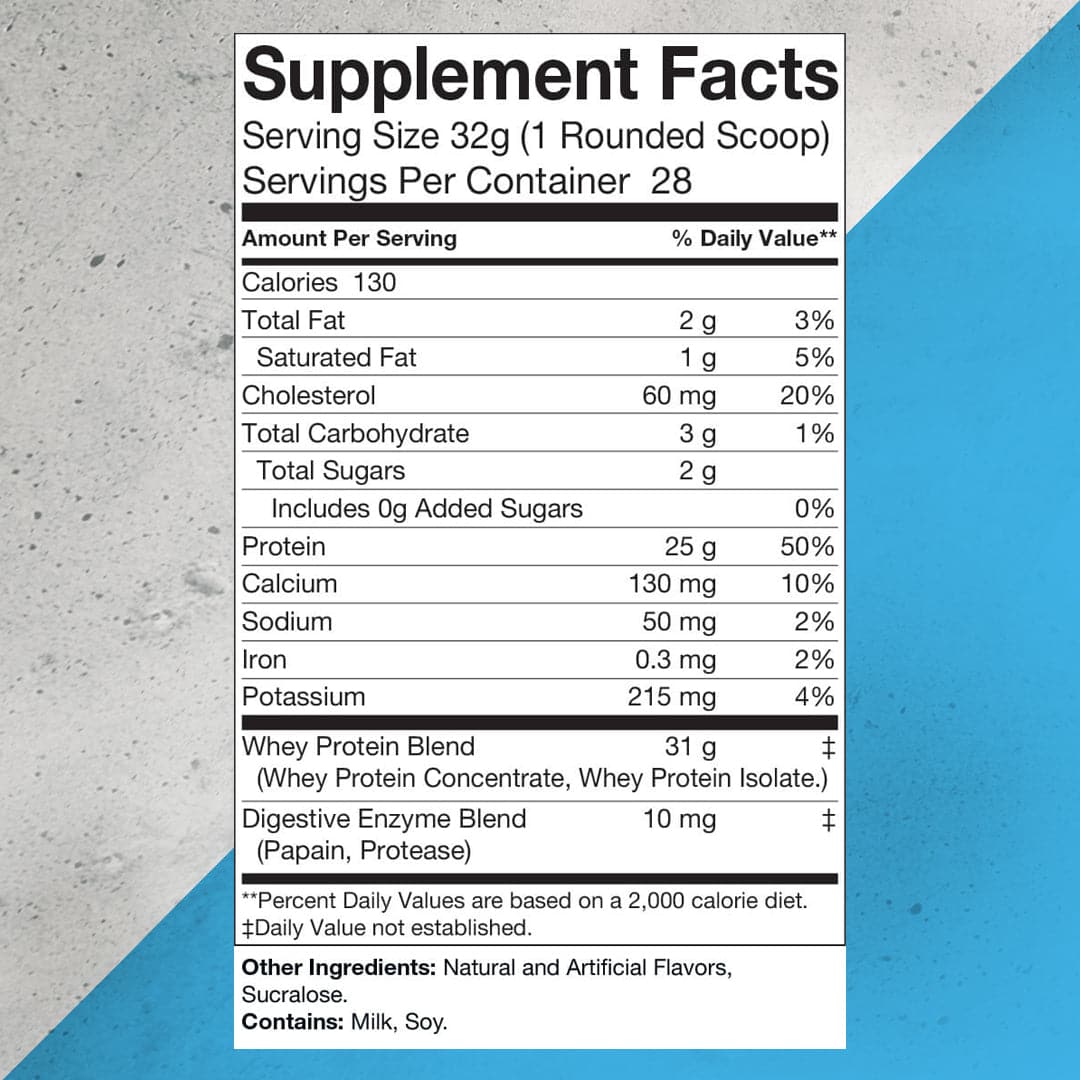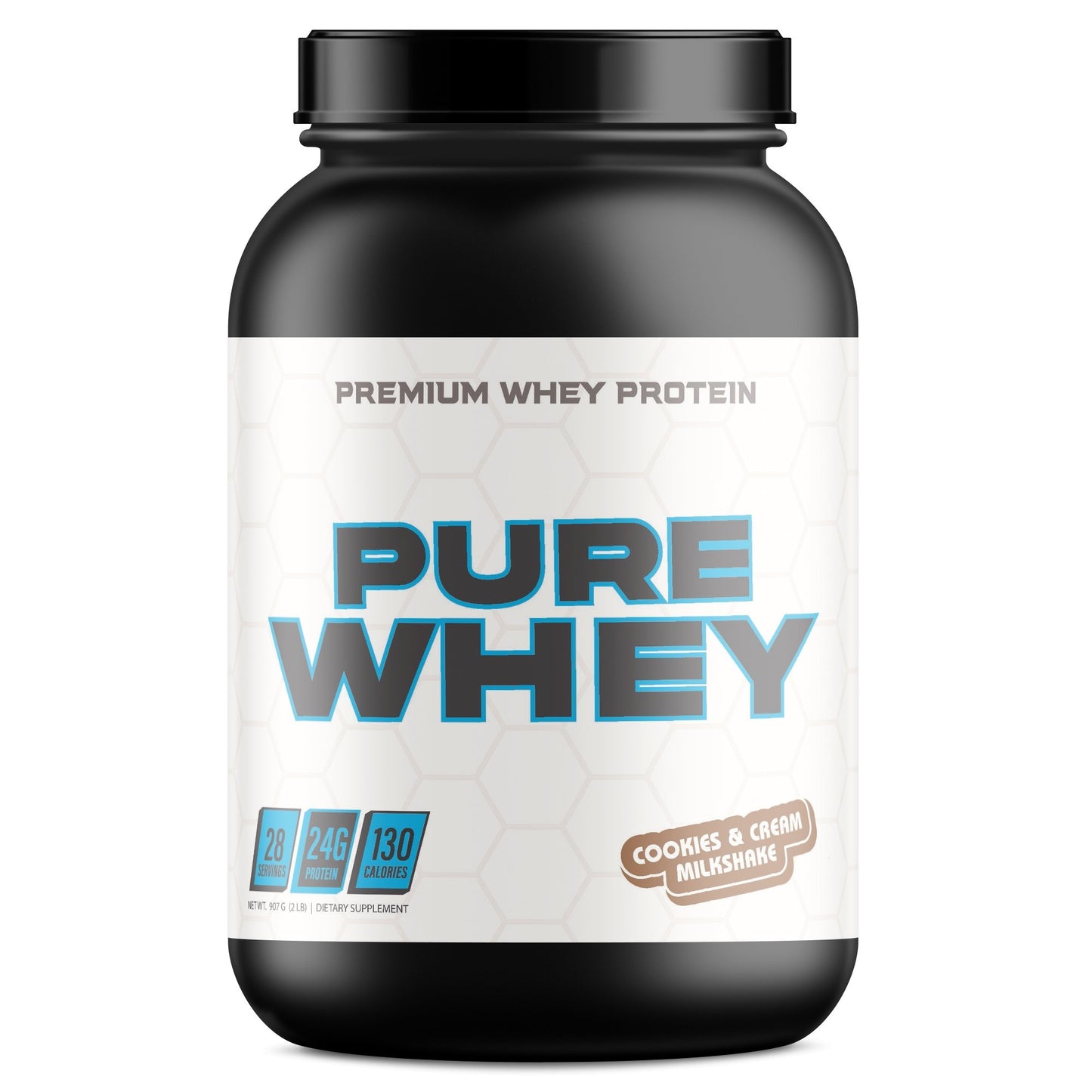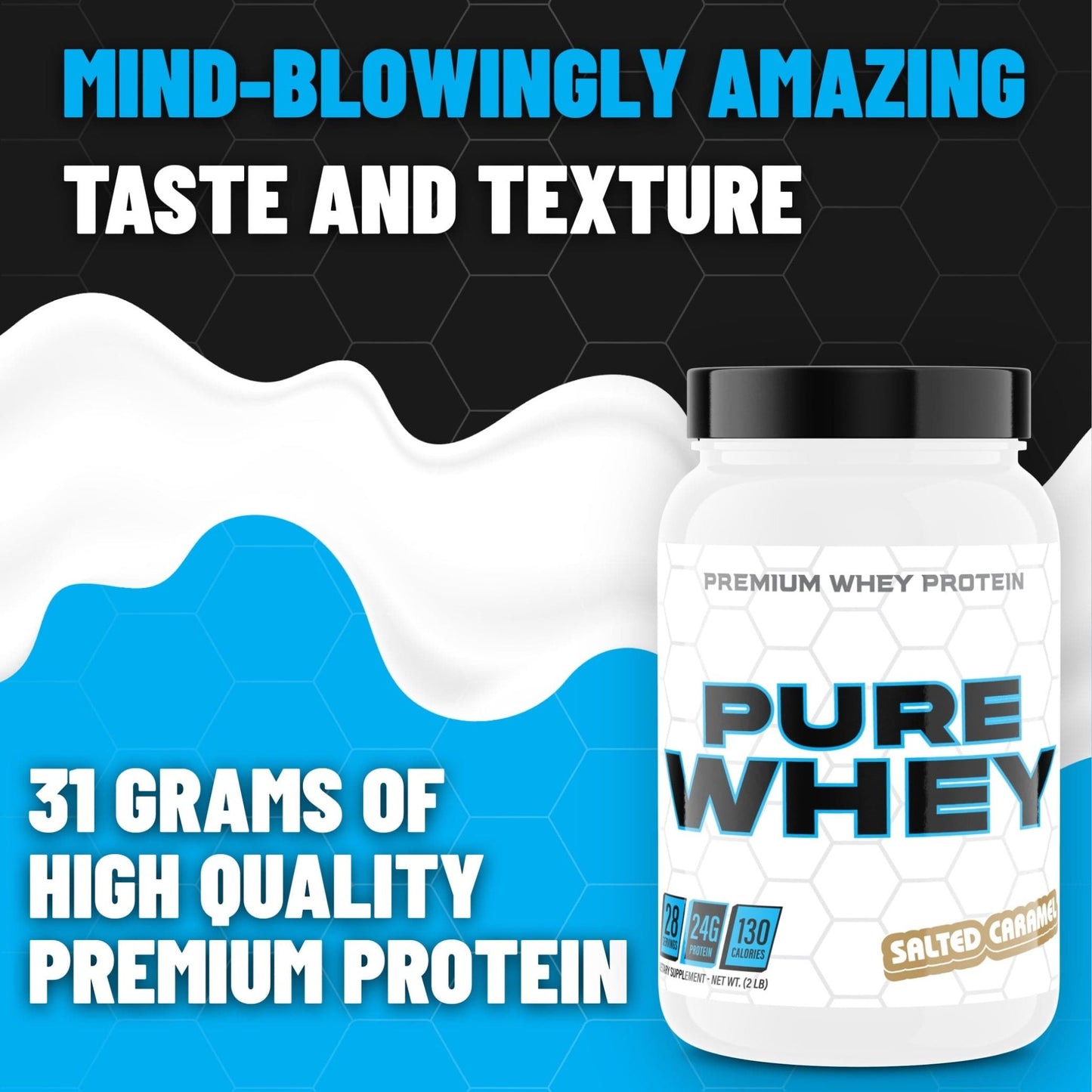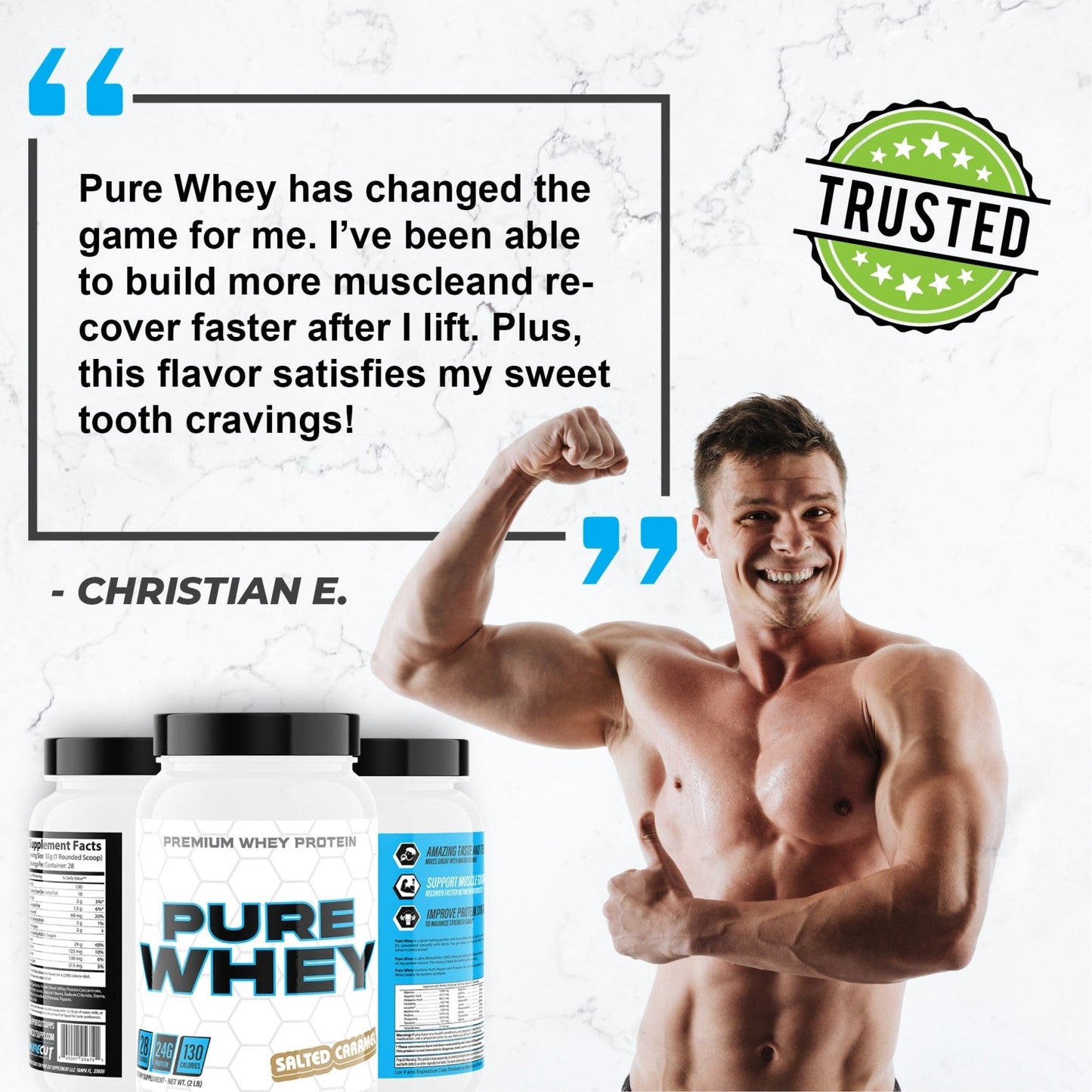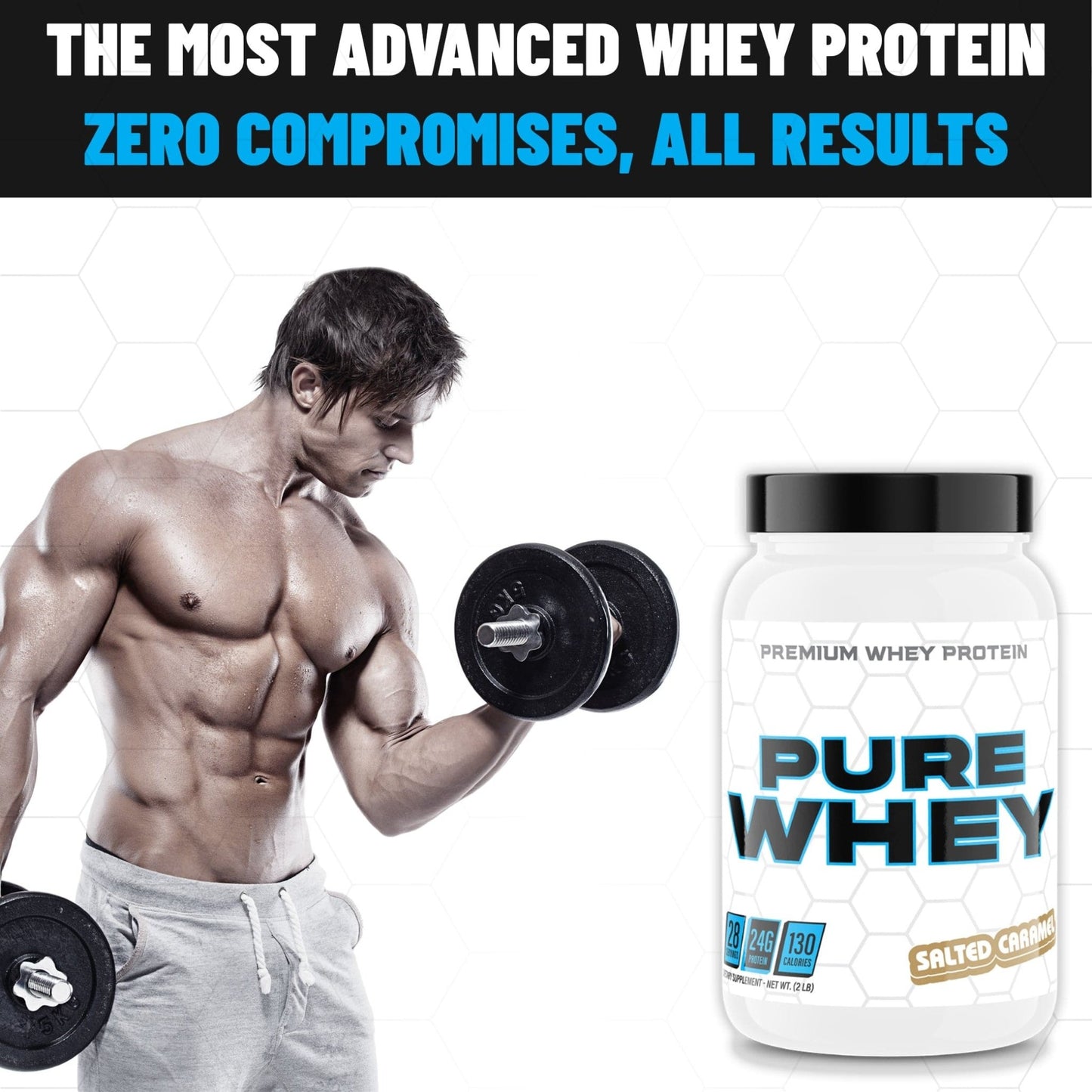 My 6th Order With You Guys
Not too much to say, except that it works. The shipping is quick and my package came in perfect condition. This is my 6th purchase from Pure Cut Supplements, I've had their preworkout and creatine powder in the past. Definitely recommend checking them out.
Fills me up almost as much as a meal does
I thought the flavor was really good with milk. Every time I take it I always feel comfortabily full and satisfied for a while (longer than I expected actually). I recommend this product! I'm using this to get more protein into my daily routine :)
Mixes Good In My Pure Cut Shaker
Tastes good and blends well, and I just use the shaker I got from them to mix it up
High qualilty product at a good price
I like the low calories and high protein since I like staying lean. Best one you can get for this price range.
Great value for the $$
This is a great value for the amount of quality protein powder you get. The whey protein blends well on its own or with smoothies in the blender. I've searched around for my favorite protein powder, and I finally found it!