Regular price
$ 43.99 USD
Regular price
Sale price
$ 43.99 USD
Unit price
per
Sale
Sold out
View full details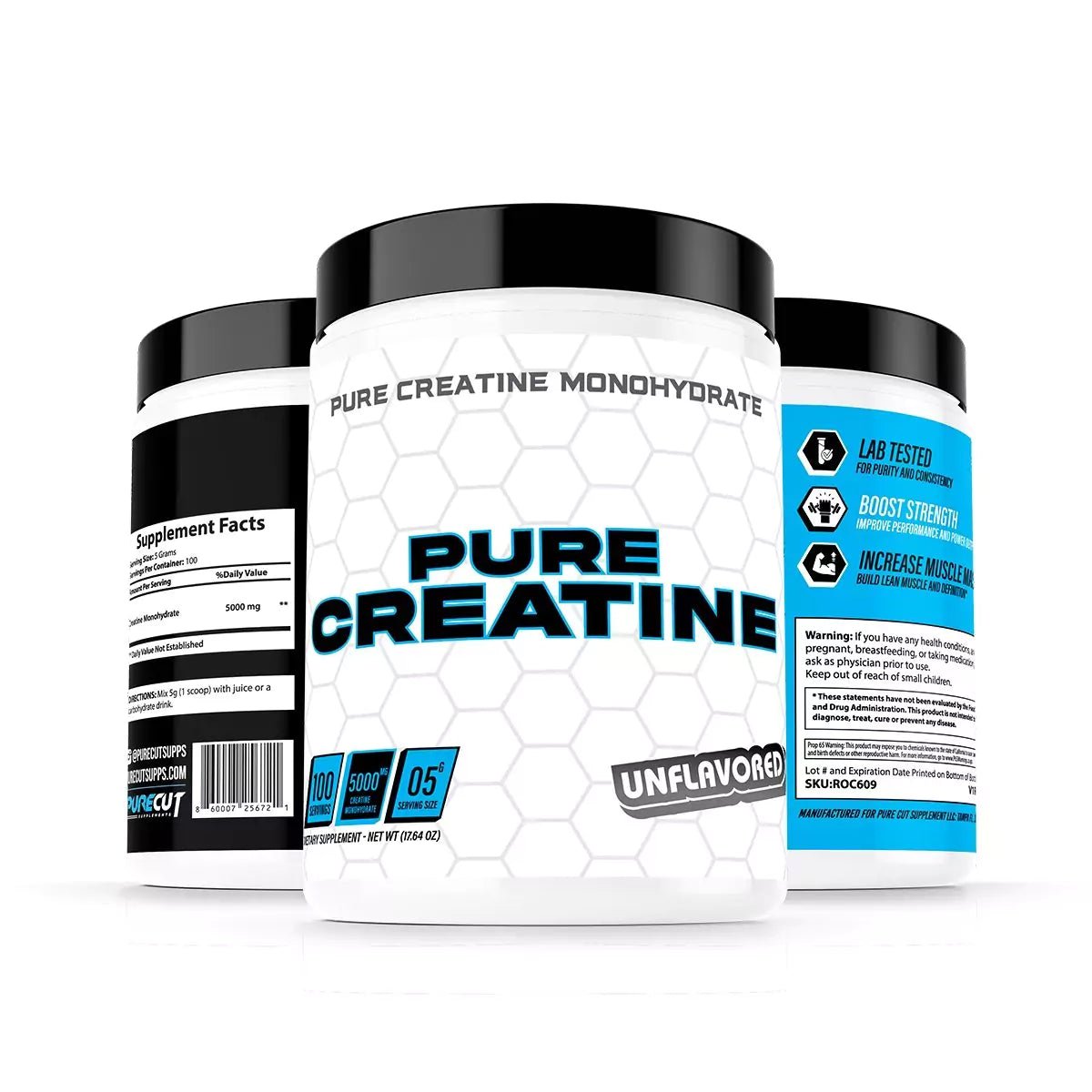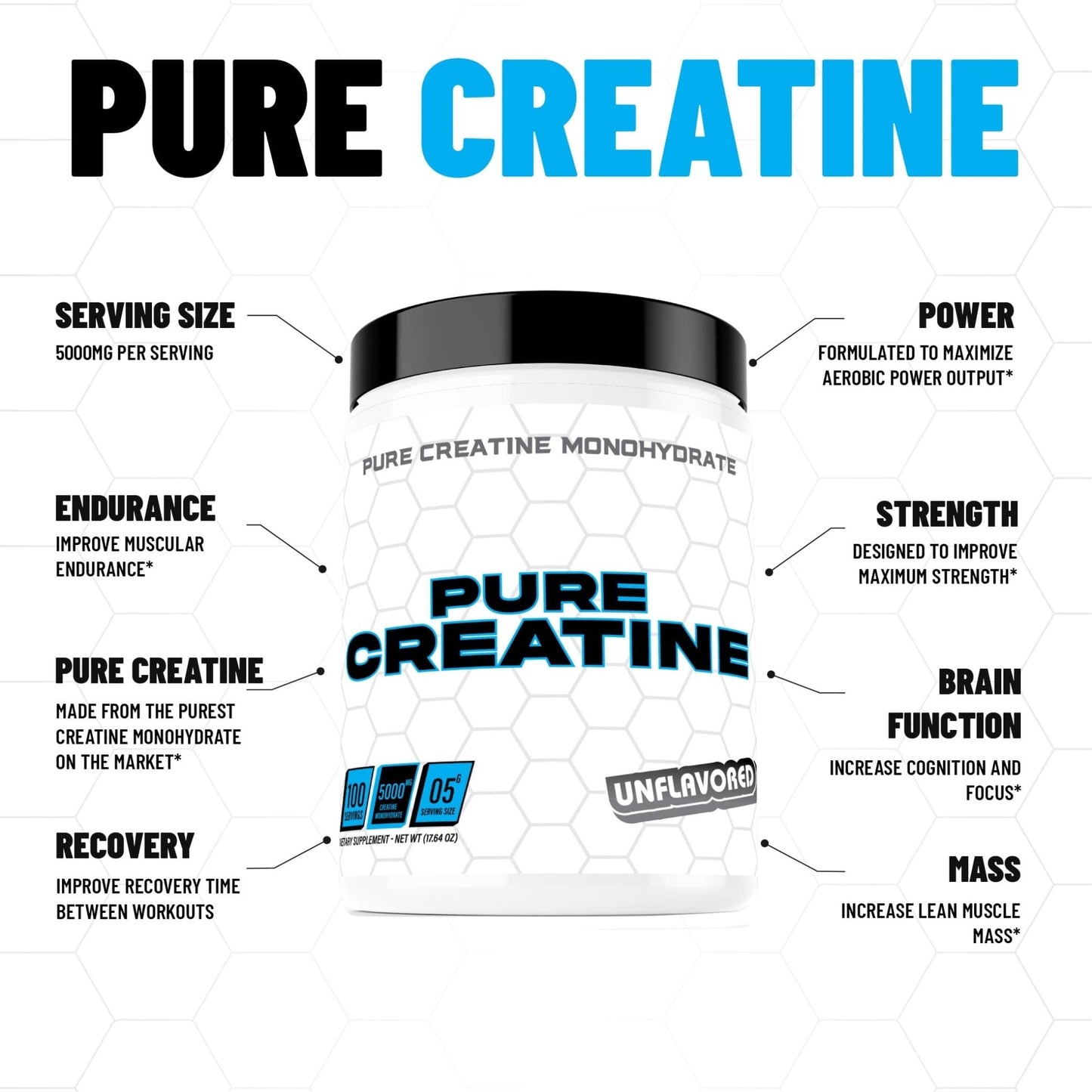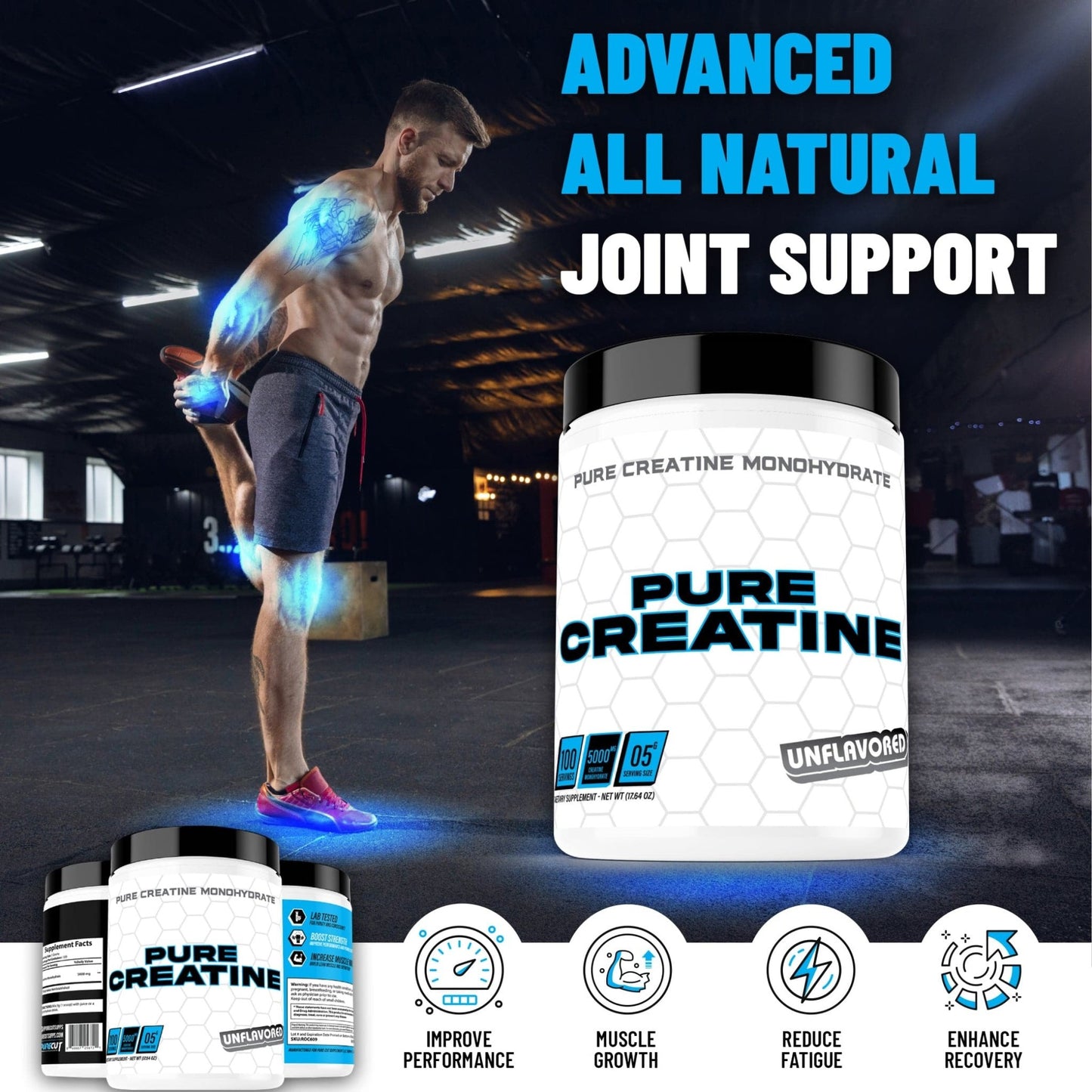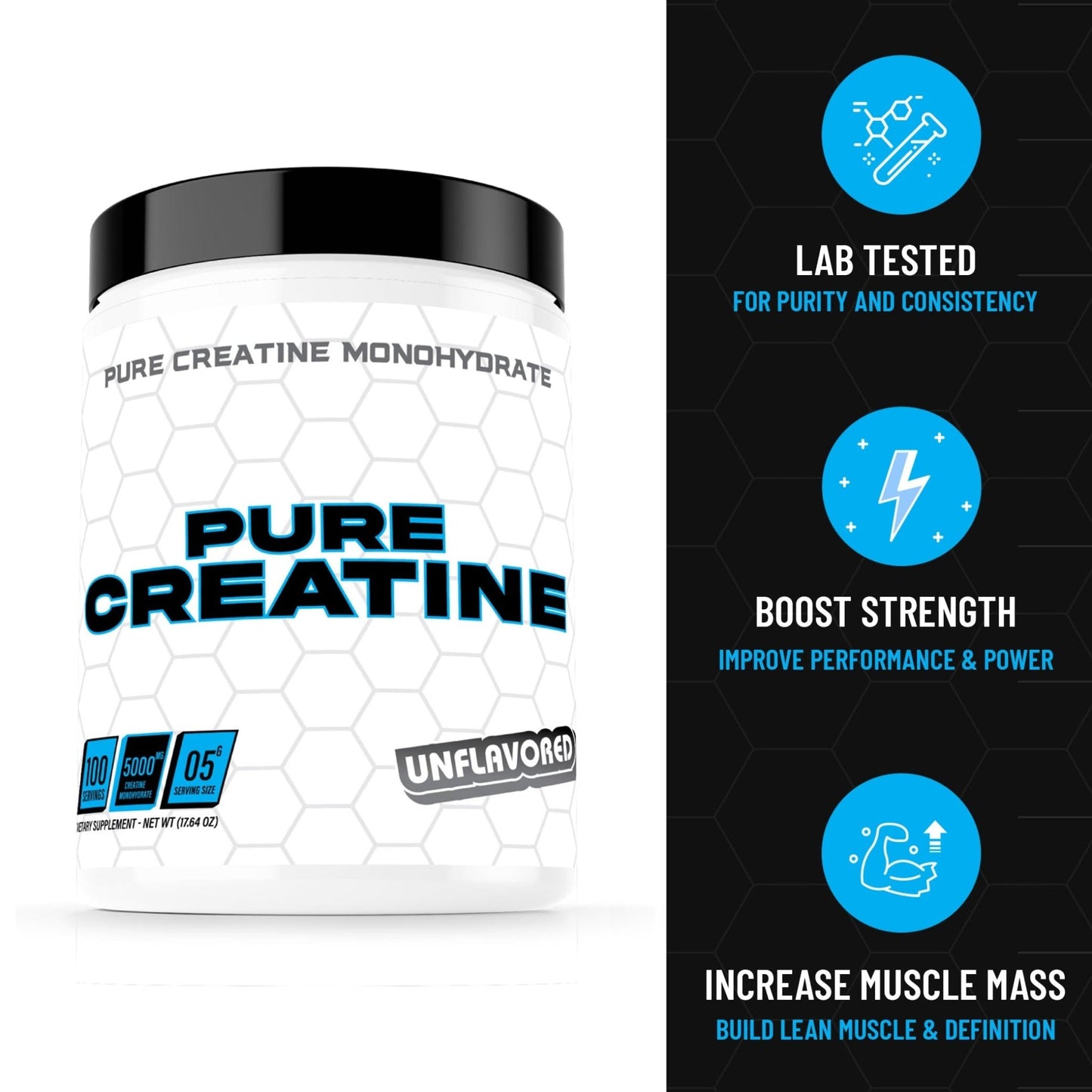 Lab tested
By 3rd parties for purity & potency
THE BEST SELLING SUPPLEMENT INGREDIENT IN THE WORLD
Creatine is the number one ingredient bodybuilders turn to when they're looking to put on size. This widely-studied ingredient has been shown to improve power and strength, support ATP regeneration, and increase muscle cell volume.
We sourced the purest creatine available so you can get the best results possible when you add it to your supplement stack. Adding a scoop of Pure Creatine to your diet can help you...
✅ Train harder, workout longer, and maximize fitness results
✅ Enhance the naturally occurring creatine in your body
✅ Increase muscular endurance and anaerobic capacity
✅ Speed up muscle protein synthesis and recover faster between workouts
Now in a new, whopping 100 serving size!
Order A Tub Now To FEEL The Difference
Ingredients:
Creatine Monohydrate- 5000 mg

Creatine has been around for decades, and it's one of the most popular and widely studied ingredients. Your body naturally creates creatine, but supplementing it can give you additional benefits compared to what you'll see with just your natural production levels. Creatine leads to an increased work capacity and overall improved training. Creatine also helps your body increase lean muscle mass, and aids in the process by which muscles utilize water.
First time trying creatine, looking forward to it!
My tub just arrived so I can't give you any results. The shipping was fas though. I've always heard good things about taking creatine so I can't wait to see the results
CAN'T BEAT IT!
60 servings for just 25 bucks, great deal
Great option for your stacks
I put together my own supp stacks, and this is a good addition to the preworkout + bcaas I take
Mixes easy, flavorless
I cycle on and off creatine and decided to give this one a try. Definitely comparable to some of the more expensive tubs I've seen and it's half the price!
Solid product, fair price
It's a good creatine powder. I've seen cheaper options out there, but I never trust those random brands I've never heard of. Been using Pure Cut products for awhile and they're always high quality!