Regular price
$ 39.99 USD
Regular price
Sale price
$ 39.99 USD
Unit price
per
Sale
Sold out
View full details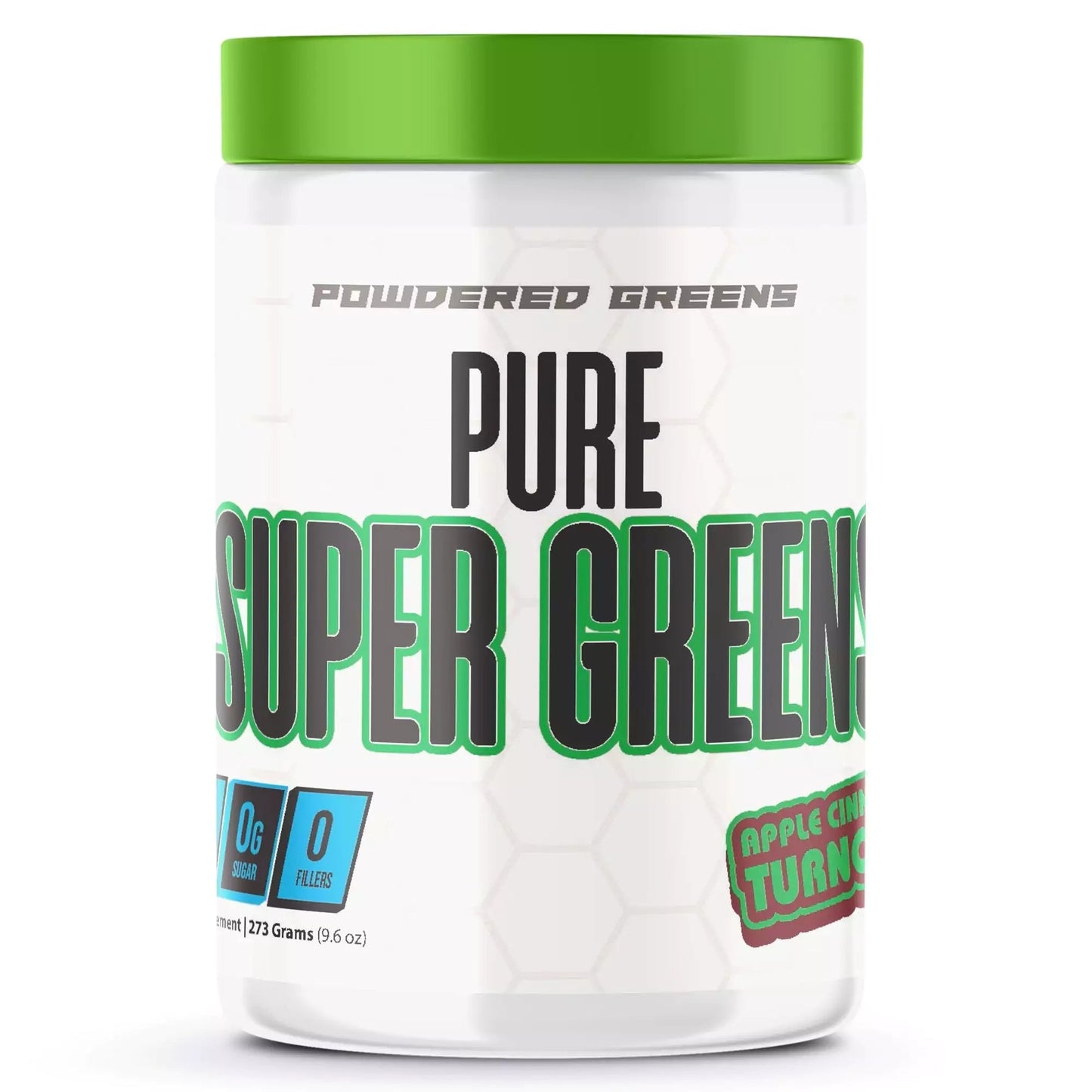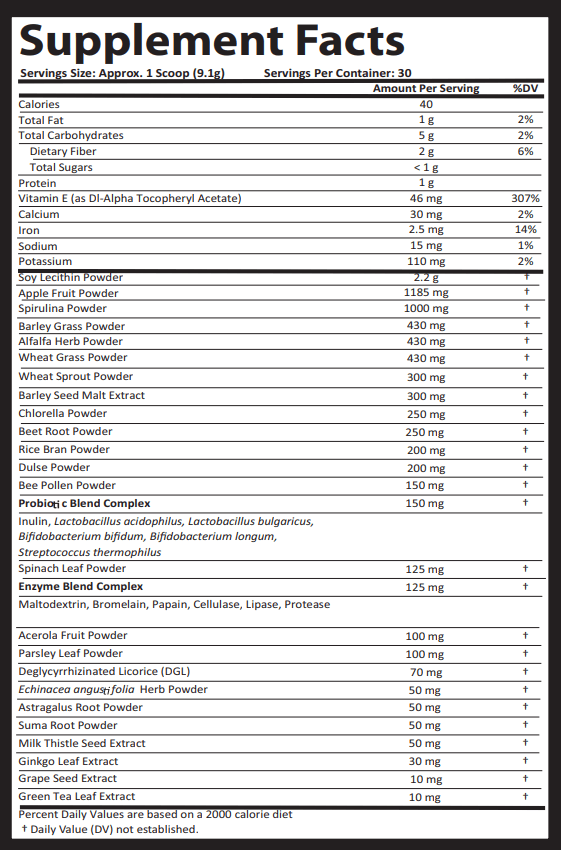 Lab tested
By 3rd parties for purity & potency
NEW! Super Greens Powder - Apple Cinnamon Flavor
Introducing Pure Super Greens, the ultimate game-changer in the world of health and wellness! This incredible super greens powder is a carefully crafted blend of the most nutrient-dense and powerful superfoods on the planet, packed with all the vitamins, minerals, antioxidants, and phytonutrients your body craves.
Get ready to experience a transformational surge of energy and vitality with Pure Super Greens. Each scoop of this amazing powder is like a shot of pure goodness, flooding your body with a burst of supercharged nutrients that will leave you feeling revitalized and invigorated all day long.
And the best part? Pure Super Greens is made with only the highest-quality organic ingredients, free from any harmful chemicals or additives. It's vegan, gluten-free, and non-GMO, making it the perfect choice for anyone who wants to fuel their body with pure, natural goodness.
So why settle for anything less than the best? Try Pure Super Greens today and discover the incredible benefits of this amazing super greens powder for yourself!
Ingredients:
Greens blend

Greens Blend is a carefully crafted formulation aimed at enhancing overall health. It's packed with nutrient-dense green fruits and vegetables that provide a wealth of antioxidants, supporting cellular health and aiding in combatting oxidative stress. The blend delivers a comprehensive range of vitamins and minerals, helping to supplement your dietary needs. The natural ingredients in the Greens Blend not only boost energy levels but also support optimal digestive health, making it a versatile nutritional supplement. As with any supplement, it should be used as part of a balanced diet and healthy lifestyle.
Antioxidant Blend

Carrot, beet root and multiple fruits target the free radicals in your body to reduce the effects of aging and risk of disease while providing you with energy.
Digestive Blend

Fiber and enzymes to aid digestion and support regular elimination process in your body.
Will buy again!
As a long-time buyer of the old formula, I decided to give the new one a try and I was not disappointed.