Regular price
$ 39.99 USD
Regular price
Sale price
$ 39.99 USD
Unit price
per
Sale
Sold out
Lab tested
By 3rd parties for purity & potency
THE BEST DAILY IMMUNE SUPPORT SUPPLEMENT
Your immune system works hard to keep you healthy, and this is your chance to give it the support it needs. Made from key vitamins and minerals such as Vitamin C, Zinc, and Elderberry, this will be the daily boost your immune system needs to keep you feeling your best.

Adding a scoop of Pure Immunity to your daily routine can help...
✅ Support a healthy immune system with key vitamins and minerals
✅ Boost cellular health with Vitamin C and Zinc
✅ Maintain an active and healthy lifestyle so you can keep crushing those workouts
✅ Fuel your busy day with the help of antioxidants


Order A Tub Today, Your Immune System Will Thank You!

View full details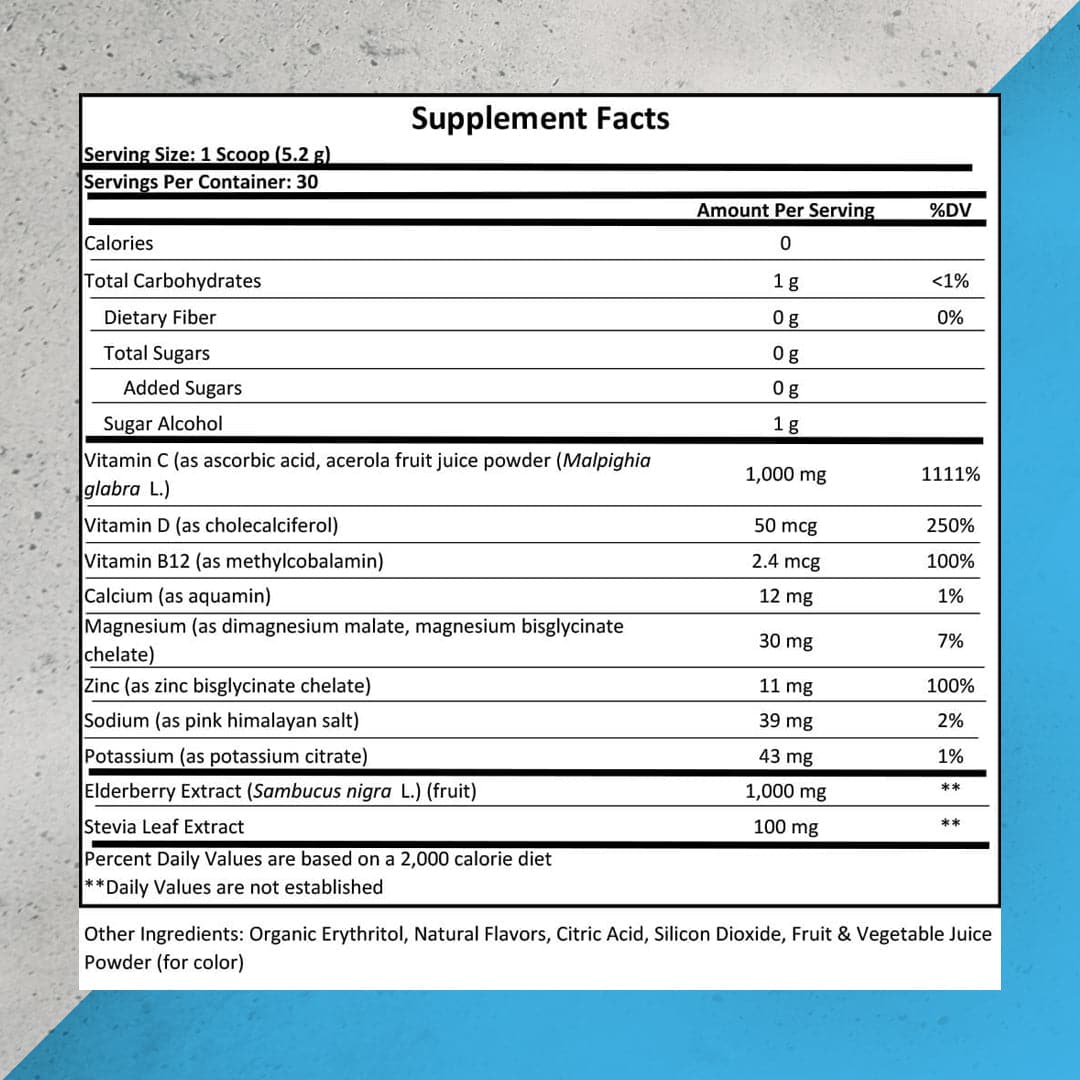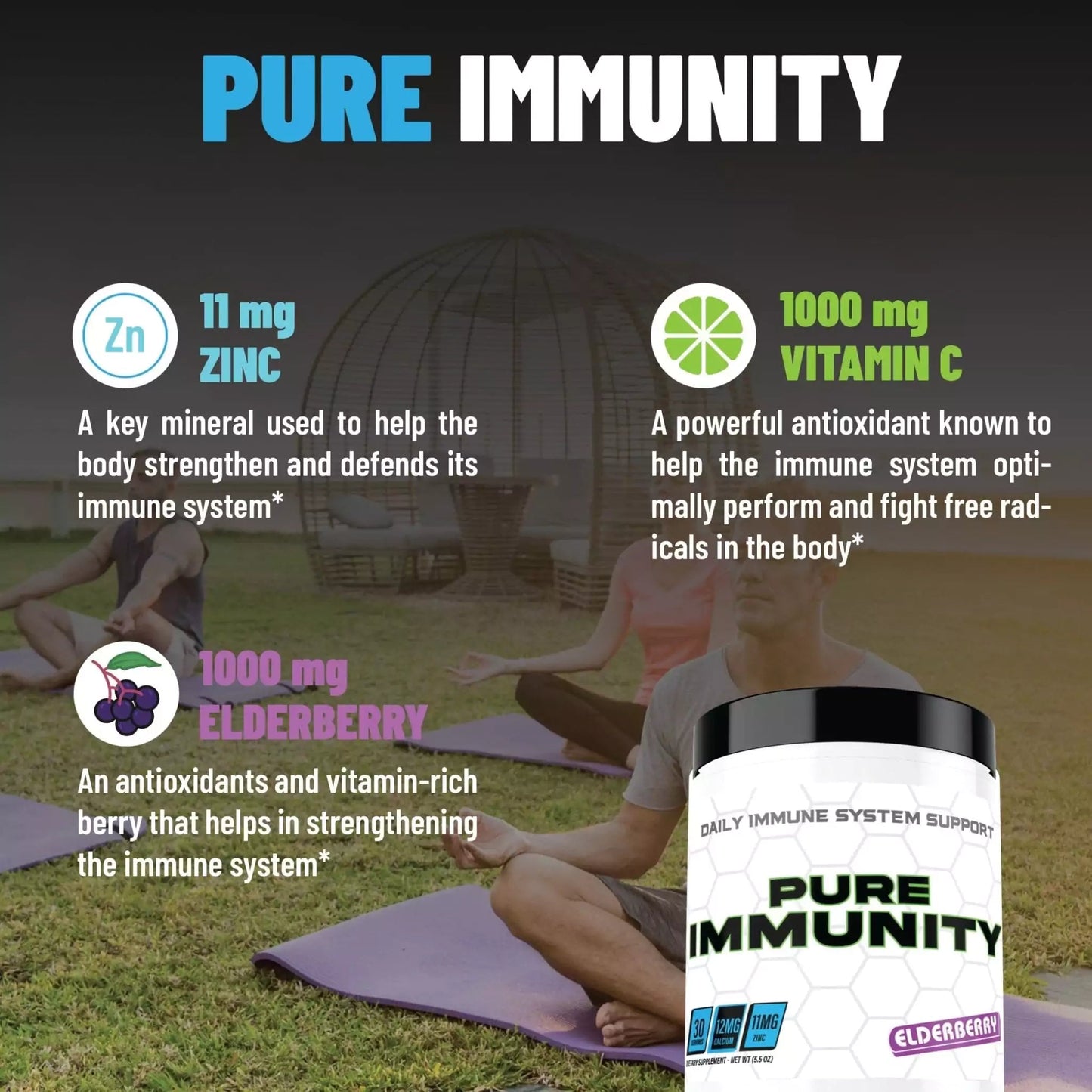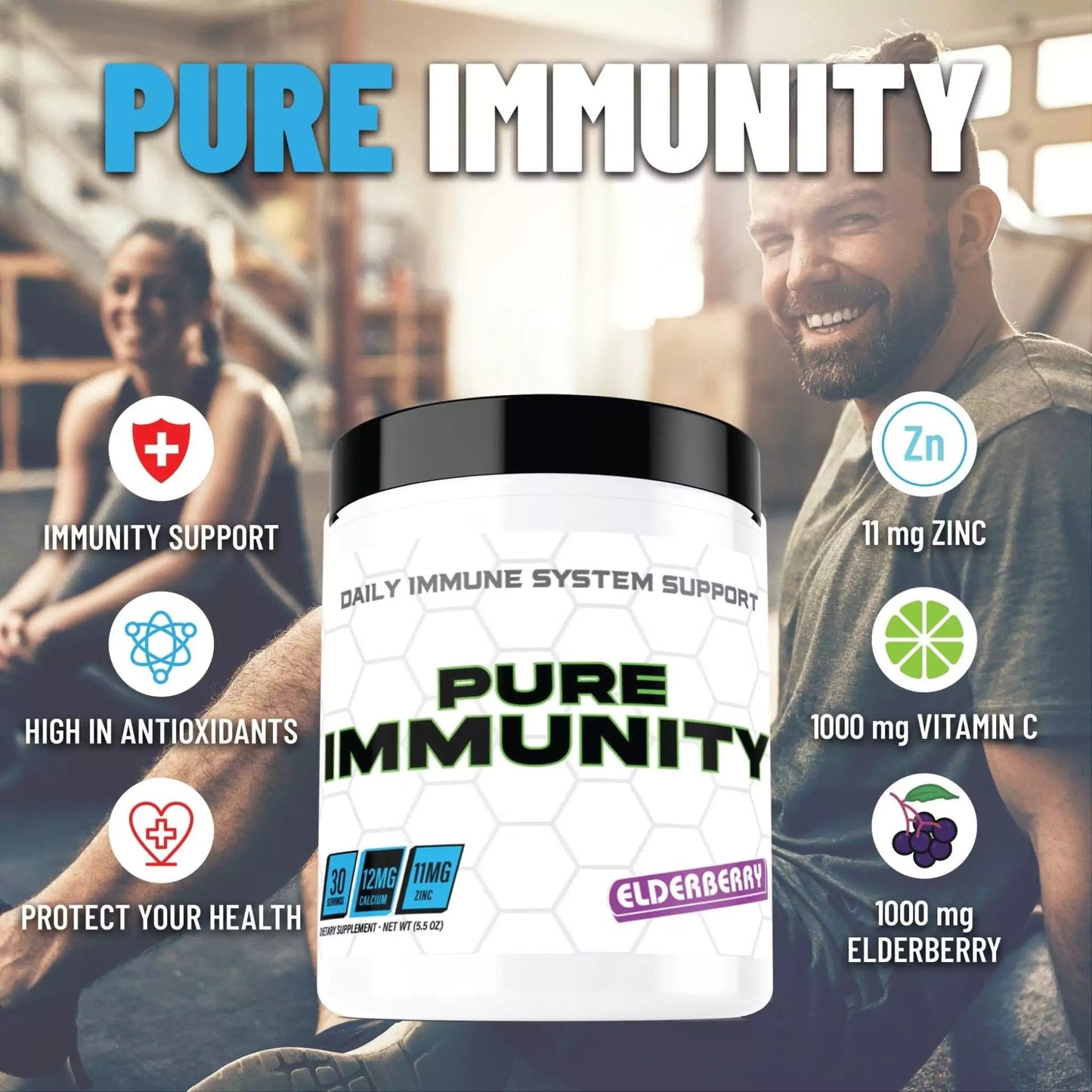 Gives my immune system a boost
I take 1 scoop each day and I've felt better after I started using it. Haven't gotten sick in awhile, but that could just be because I'm always washing my hands these days haha
Love the taste (even my kids can drink it)
My family takes this vitamin powder to stay healthy
Good Mix of Ingredients
Look at the supplement facts, this product is a great combination of all the ingredients I want each day. The formula is so well done.
My Daily Ritual
I'm been using this product ever since they came out with it, I'm on my 2nd tub now. I take a 1/2 scoop each day, but I'll use a full scoop if I'm going to be traveling or I start to feel a little sick. Helps my inmune system, and it has a good dose of everything I need
3 Ingredients You Need
I was happy to find this product has all 3 key ingredients I look for. I used to buy them all separately so this saves me money too.