Regular price
$ 24.99 USD
Regular price
Sale price
$ 24.99 USD
Unit price
per
Sale
Sold out
View full details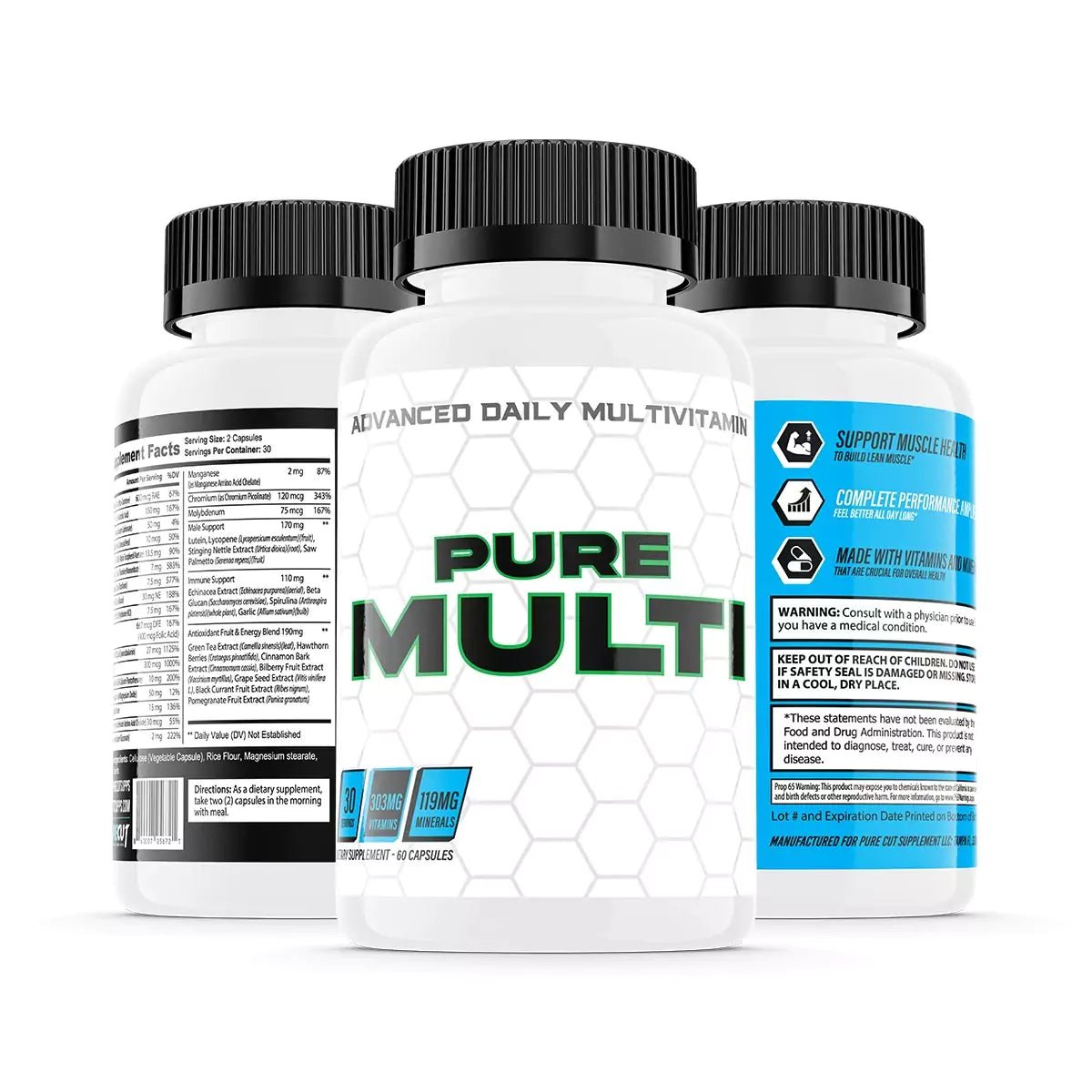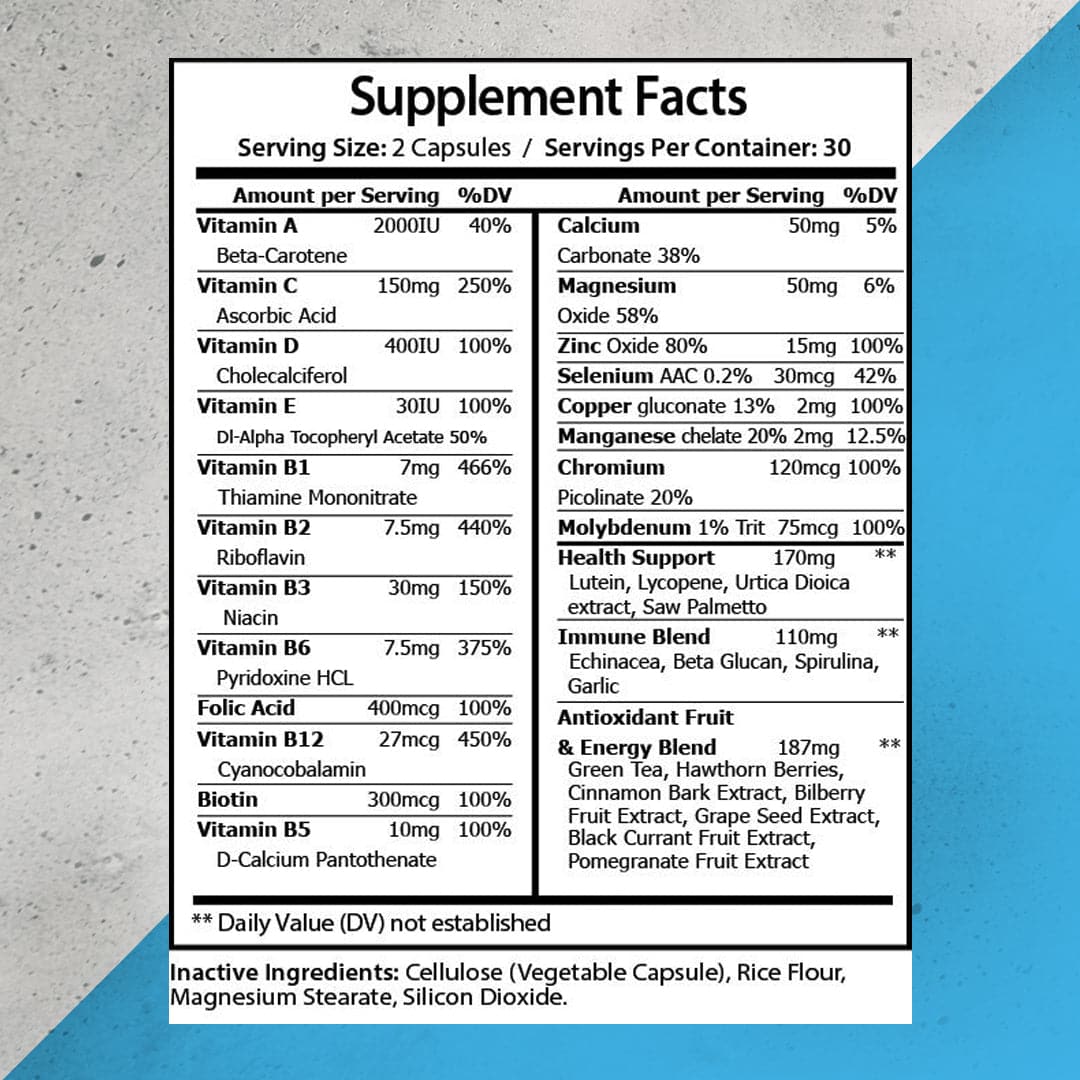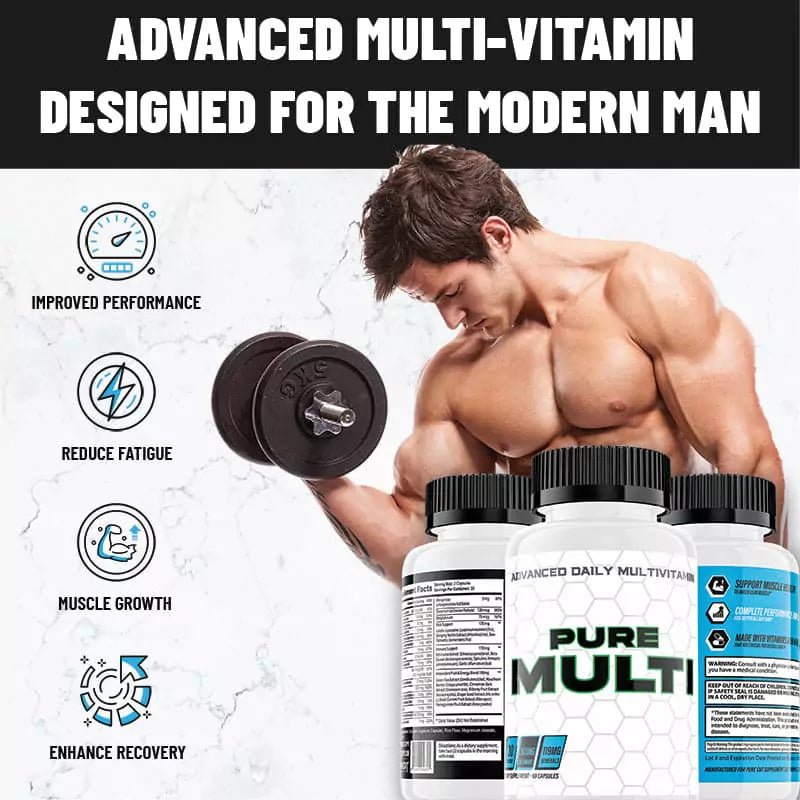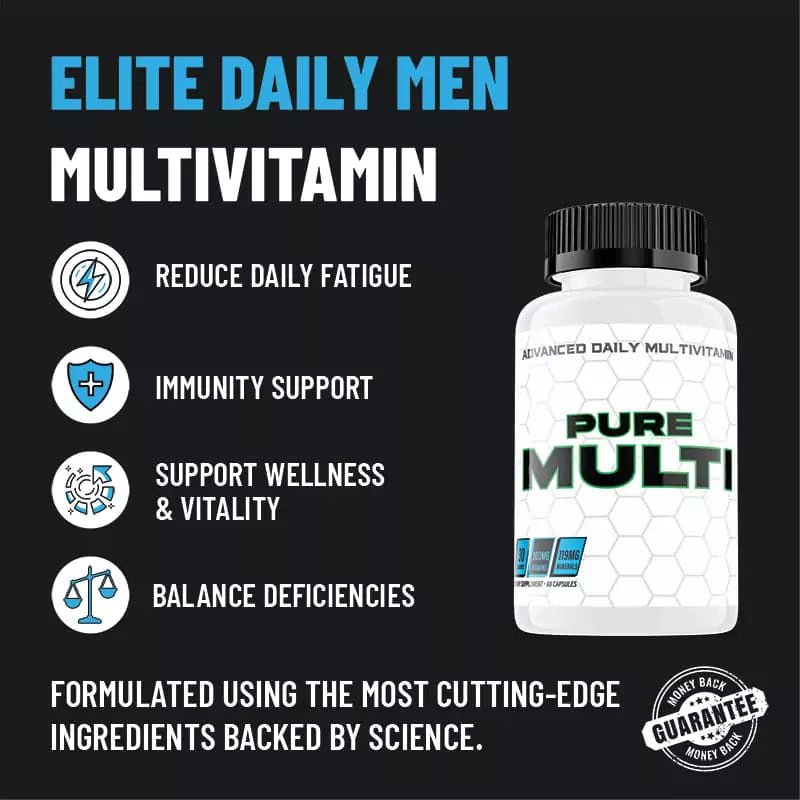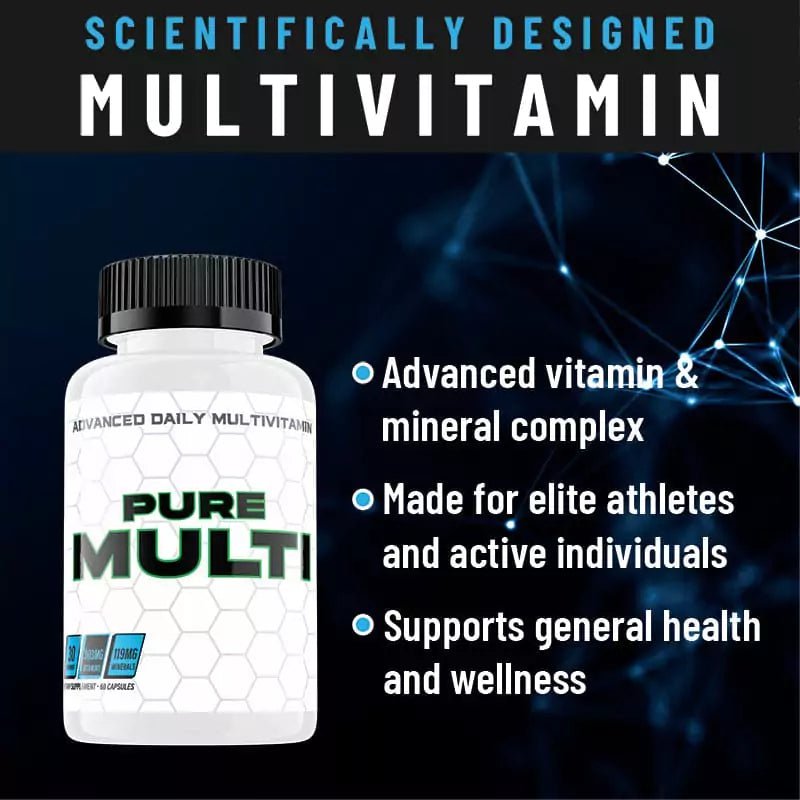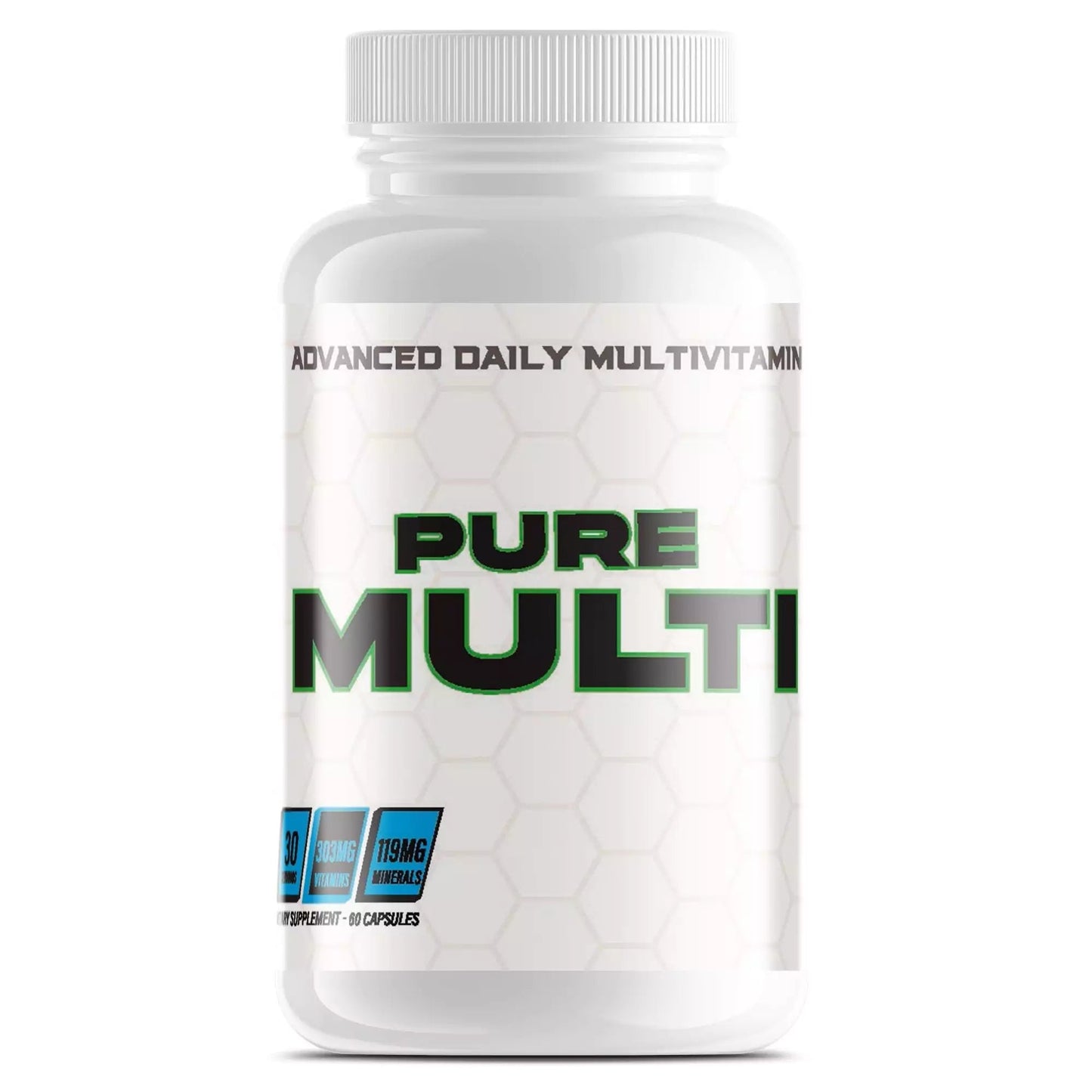 Lab tested
By 3rd parties for purity & potency
The Ultimate Multivitamin For Men
Pure Multi is a well-balanced multivitamin formulated for the modern man. Being healthy is much more than just lifting weights, so it's time to give your body the support it needs to help you perform at your prime in all aspects of your life.

Each ingredient in Pure Multi was selected to help you maintain proper nutrition, especially if you don't get all of these nutrients from your regular diet. What does that mean for you? Adding this multivitamin to your diet & workout routine can help with...
✅  Maintaining a balanced diet with the proper nutrients
✅  Aiding in mental alertness and increased energy throughout the day
✅  Hitting a complete blend of the essential vitamins and minerals
✅  Adding in powerful fruit and berry antioxidants to help with weight loss
You deserve to know what's in the products you're using, and what they do.
Our advanced multivitamin formula includes...
🧬  Vitamins: A, C, D, E, B1, B2, B3, B5, B6, B12, Biotin, Folic Acid
🧬  Minerals: Calcium, Magnesium, Zinc, Selenium, Copper, Manganese, Chromium, Molybdenum
🧬  For Your Overall Health: Lutein, Lycopene, Urtica Dioica Extract, Saw Palmetto
🧬  For Your Immune System: Echinacea, Beta Glucan, Spirulina, Garlic
🧬  For Your Energy Levels:  Green Tea, Hawthorn Berries, Cinnamon Bark Extract, Bilberry Fruit Extract, Grape Seed Extract, Black Currant Fruit Extract, Pomegranate Fruit Extract
Order Your Bottle Now To FEEL The Difference
Simple Effective Multivitamin
It a multi vitamin does what it does
Easy to swallow (and I suck at swallowing pills)
Great value for all of the vitamins and minerals you get with each serving. Easy to swallow too, just make sure you get a big gulp of water with it
Best multivitamin I've found in 14 hours
I have taking a lot of vitamins since I was 18 to make sure I stay healthy. Now I'm 32 and hands down these are the best multi's I had. I take it in the morning with my coffee and it keeps me energized and keeps me in a good mood all day. And if you like to drink take them the night that you're partying and they help with hangovers haha
Perfect for us older guys
Excellent one a day multivitamin stack!