Regular price
$ 39.99 USD
Regular price
Sale price
$ 39.99 USD
Unit price
per
Sale
Sold out
View full details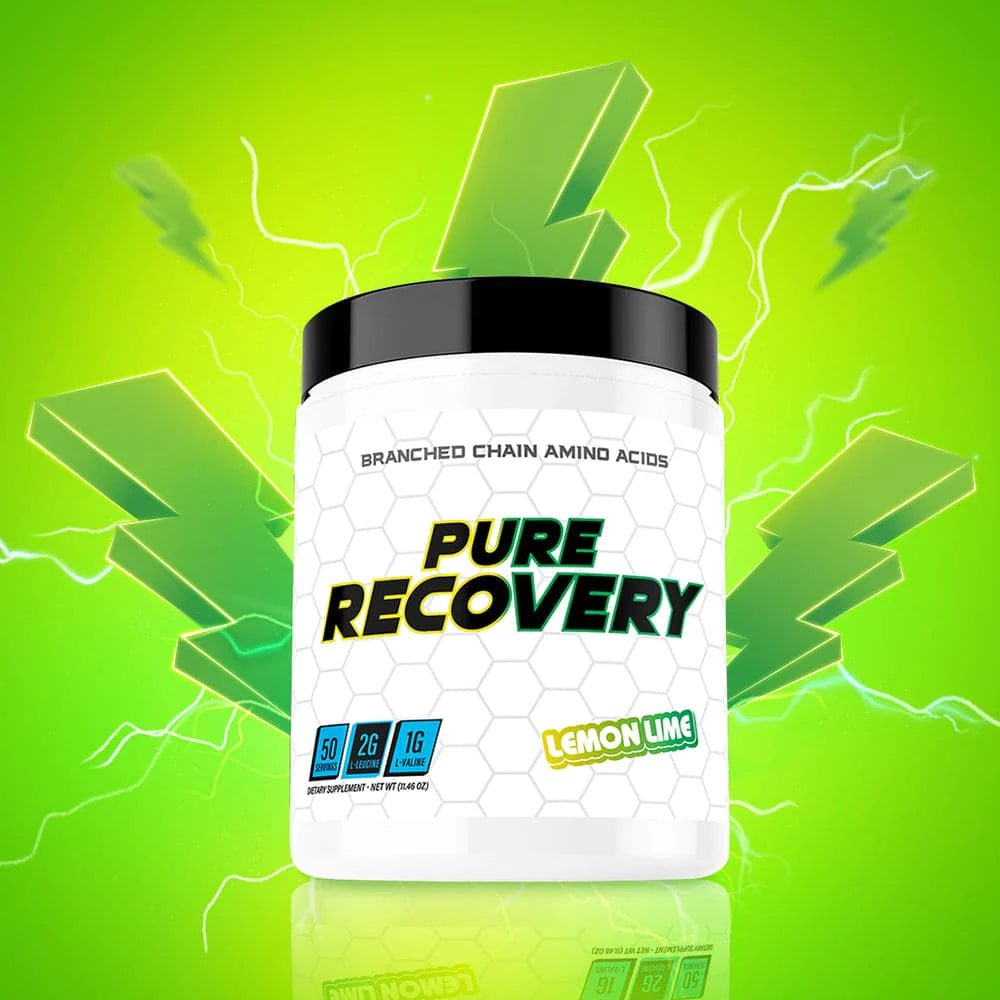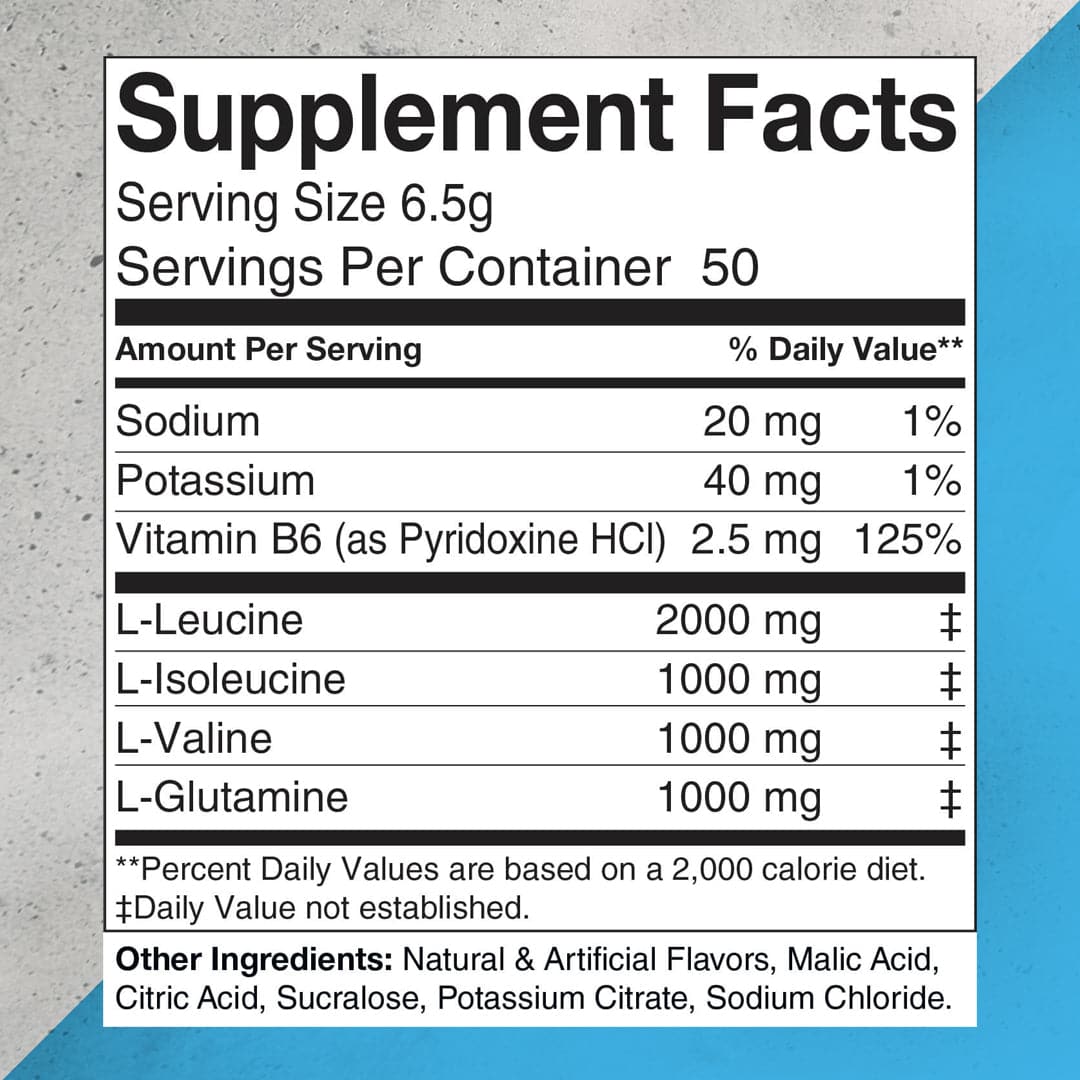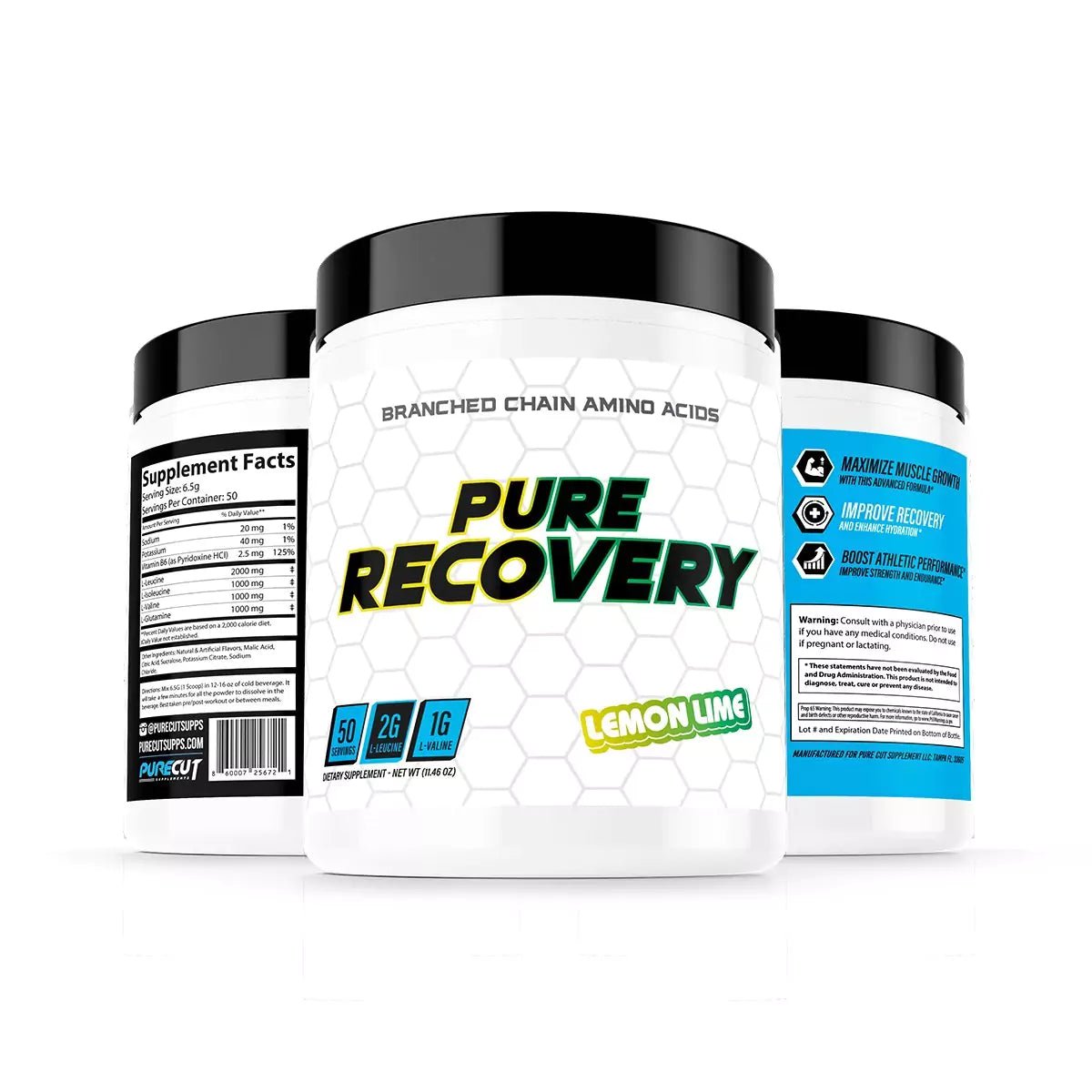 Lab tested
By 3rd parties for purity & potency
HELP YOUR BODY RECOVER FASTER BETWEEN WORKOUTS
Pure Recovery is your key to helping your muscles rebuild and grow between workouts. Our advanced BCAA powder is a combination of branched chain amino acids and glutamine designed to promote lean muscle growth and improve recovery. To make sure you're getting the most out of every scoop, we added vitamin B6 to enhance the absorption of the BCAA's.
Branched chain amino acids are the most abundant amino acids found in muscle tissue, and are the most readily absorbed group of amino acids. To help you get the most out of every workout, our BCAA formula contains the ideal ratio of 2 parts leucine to 1 part isoleucine and valine (known as a 2:1:1 ratio).
Each ingredient in Pure Recovery was included to aid in the body's natural recovery process. What does that mean for your performance? Each time you take Pure Recovery you'll experience...
✅ The benefits of the 2:1:1 ratio of leucine to isoleucine and valine for maximum results
✅ Improved recovery and hydration to support harder workouts and faster recovery
✅ Clean & premium ingredients. Pure Recovery is made from the best ingredients on the market to give you the best results possible
✅ A delicious sugar-free lemon-lime flavor
Order A Tub Now To FEEL The Difference
Ingredients:
L-Leucine- 2000mg

This essential amino acid plays a critical role in protein synthesis and muscle recovery. With its high dosage, it can help improve athletic performance and support muscle growth, making it an excellent supplement for those engaging in regular physical activity.
L-Isoleucine- 1000mg

This is another essential amino acid known for its role in hemoglobin production and regulating blood sugar levels. It also aids in muscle recovery and supports immune function, contributing to overall health and wellness.
L-Valine- 1000mg

As one of the branched-chain amino acids, L-Valine is vital for muscle growth and repair. It can also help provide energy and improve endurance, making it a useful addition to your fitness or health regimen.
L-Glutamine- 1000mg

This amino acid supports gut health and immune function. It also plays a role in muscle recovery, making it a beneficial supplement for those undergoing intense physical training.
Potassium- 40mg

This vital mineral helps regulate fluid balance, nerve signals, and muscle contractions. Even in small amounts, it contributes to maintaining overall bodily function and cardiovascular health.
Sodium- 20mg

Although often associated with high blood pressure, sodium in the right amounts is essential for maintaining fluid balance, aiding nerve function, and supporting muscle contraction. This small dose can help supplement dietary intake without overloading the system.
Vitamin B6- 2.5 mg

Vitamin B6 is important for heart health, your digestive tract, muscular functions, energy, and a multitude of other bodily processes. Our bodies use B vitamins to convert the food we eat into energy. Combined, the eight B vitamins are important for metabolism, brain and liver function, muscular growth, and building healthy blood cells. More specifically, vitamin B6 plays a key role in keeping the brain and nervous systems functioning properly.
Halfway through the tub and I'm digging it
I'm about halfway done with my tub so I feel like now I can write a review. been using it for about a month now, and I can honestly say that this product is really good. Highly recommend, can't say enough good things about this one:)
Perfect For Cardio Workouts
Tastes great and helps me push through my workouts, especially my spin classes and outdoor running workouts where I'm drenched with sweat
Use A Little More Water To Make It Taste Good
I absolutely LOVE these BCAAs, and they have an amazing hydrating factor. I always get dehydrated really fast because I don't drink as much water as I should. It usually leads me to have an energy decrease throughout the day so this helps me cancel that out. I do 1 scoop with about 16 oz of water during my workout and I make it all the way without feeling depleted! On hotter day after my workout, I'll drink another half scoop with some more water to keep me feeling good.
My Daily Aminos
I love these bcaa's I use them every day and they work well