Regular price
$ 39.99 USD
Regular price
Sale price
$ 39.99 USD
Unit price
per
Sale
Sold out
View full details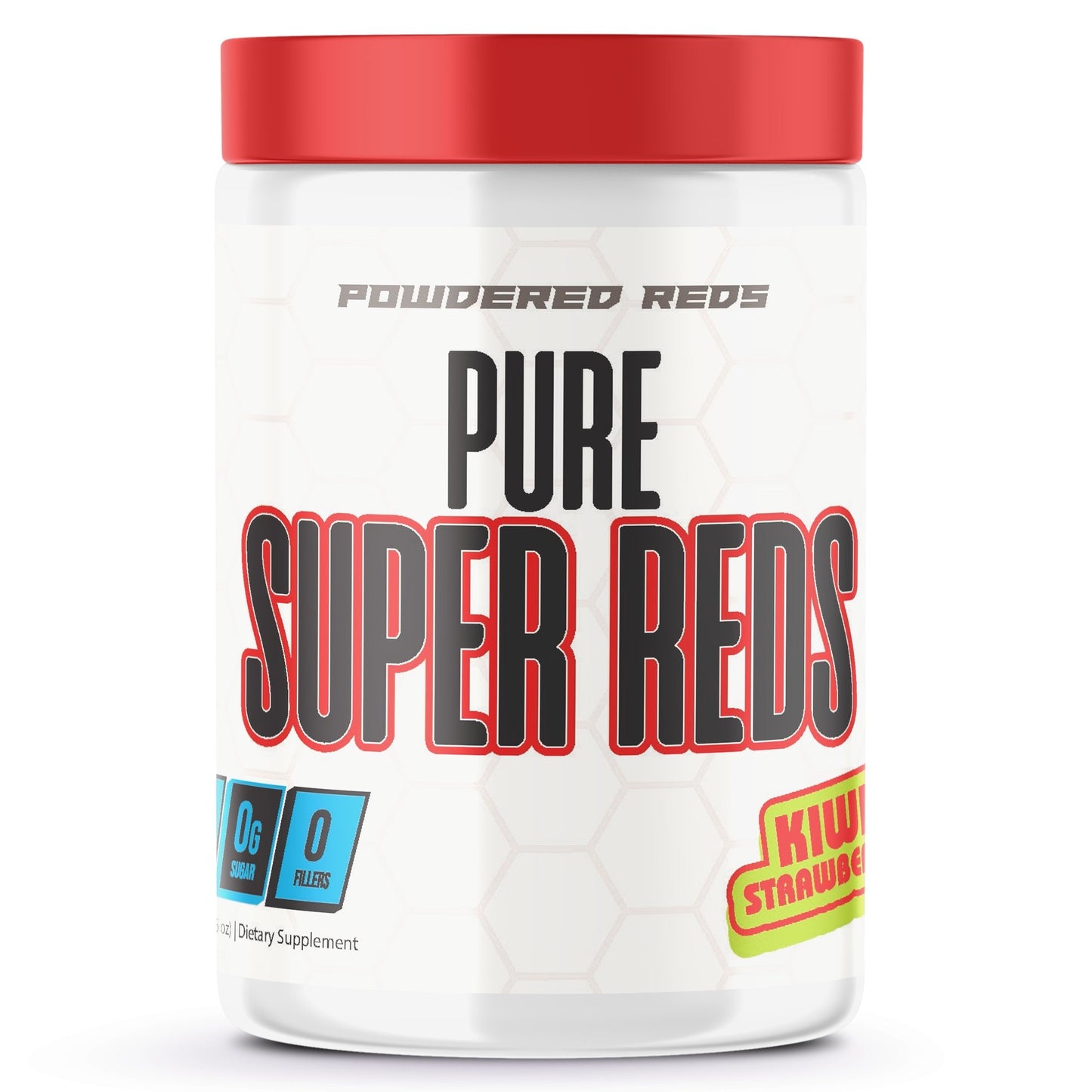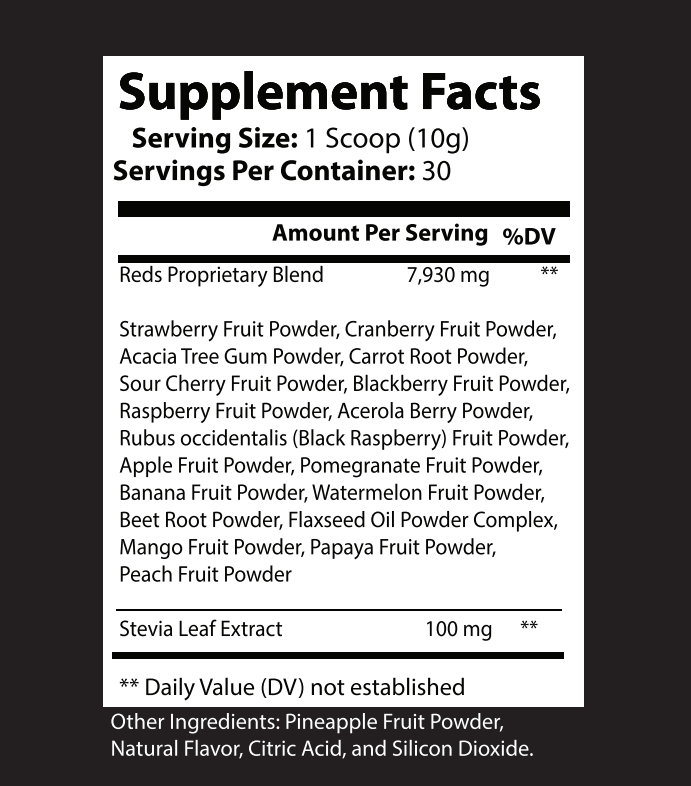 NEW! Super Reds Powder - Kiwi Strawberry Flavor
Are you ready to unleash the power of red? Look no further than Pure Super Reds, the revolutionary super reds powder that is taking the health and wellness world by storm!

This incredible blend of nutrient-rich superfoods is designed to provide your body with an explosion of red superfoods, including beets, pomegranates, cherries, and more. Each scoop of Pure Super Reds delivers a potent dose of antioxidants, polyphenols, and other essential nutrients that your body needs to thrive.
Experience the incredible benefits of Pure Super Reds, including increased energy, improved circulation, and a strengthened immune system. This powerful formula is perfect for anyone looking to support their overall health and wellbeing, no matter their age or fitness level.
And the best part? Pure Super Reds is made with only the highest-quality organic ingredients, free from any harmful chemicals or additives. It's vegan, gluten-free, and non-GMO, making it the perfect choice for anyone who wants to fuel their body with pure, natural goodness.
So why wait? Add Pure Super Reds to your daily routine today and feel the power of red!
Ingredients:
Reds blend- 7930 mg

The reds blend is a potent mixture designed to promote overall health and well-being. It is rich in antioxidants from various red fruits and vegetables, which can help fight against oxidative stress and support immune health. The blend also provides a broad spectrum of vitamins and minerals to fill nutritional gaps in your diet. Additionally, the natural ingredients in the blend promote energy and support digestive health, making it an excellent all-around nutritional supplement.
Stavia Leaf extract- 100mg

Stravia leaf extract, a key ingredient in your Super Reds powder product, is rich in antioxidants, contributing to immune health and potential anti-aging benefits. It is also nutrient-dense, providing essential vitamins and minerals for overall health. Additionally, it offers a natural energy boost, making it a great supplement for workouts or daily energy needs, and promotes digestive health to enhance nutrient absorption. Always consult a healthcare professional before adding new supplements to your regimen.